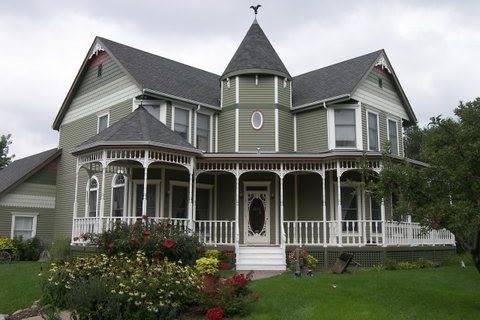 Prepping for Exterior Home Painting
Prepping Your House for Exterior Home Painting
Have you begun to notice a little wear and tear on the outside of your house? Maybe the paint is blistering, cracking, and/or peeling? Maybe there is some wood rotting? If so, it is probably time to consider painting.
Before you start such a big project, there is a lot to consider. You may want to start with selecting the color and type of primer/paint you want to use. We recommend quality before price as a deciding factor. Your home will look better and you won't have to repaint as often when using quality paint. Your local painting professional can give you a lot of help here. In addition to helping with the color, they can help you decide things like what type of paint you want to use. Will a latex type of paint (ease of use) or an alkyd (durability) be better? They can provide you with the information you will need to make an informed decision.
In addition to that, what other material will you need? Well, that will vary from house to house, but you will likely need:
Pressure washer
Paint roller
Paint brush
Paint trays
1 & 5 gallon containers
Painter's tape
Drop cloths
Extension ladder
Caulk/caulk gun
Scraper
Sand paper
Depending on circumstances, you may also want to consider a paint sprayer.
Now that you are equipped, it is time for the prep work. Weather permitting (always a factor in exterior painting) at a minimum, you will need to sand and power wash the area to be painted. Depending on the condition of the exterior, some scraping and additional sanding may be required. As it will be with the painting, it is best to work from top down. Now would also be the time to replace or repair any rotting wood and fill cracks.
Care should be taken to use drop cloths to protect things like shrubberies. You should also use plastic and tape to protect areas that you don't want painted, like outdoor lights, shudders, etc.
A couple of other quick tips are to combine gallons of paint into a larger container, to ensure even color. You may also want to consider adding some sand to the paint, for wooden stairs and porches. The sand will provide some grit for traction.
After all this, you can begin the task of painting but, once that's completed, the fun is still not over. Now you have to cut in the trim. After that, is the equally fun task of cleaning up
You can do all of this and more or you can call the pros at Prime Time Painting. With almost 20 years of experience painting exteriors of homes in the Chicago suburbs, they will get the job done right. From pressure washing, to wood repair, to color matching, they can do it all. Plus, be sure to check out their website, for valuable special offers. Call them today, at 630-920-3300, or visit their website, to get a free, no obligation estimate. You'll be glad you did.