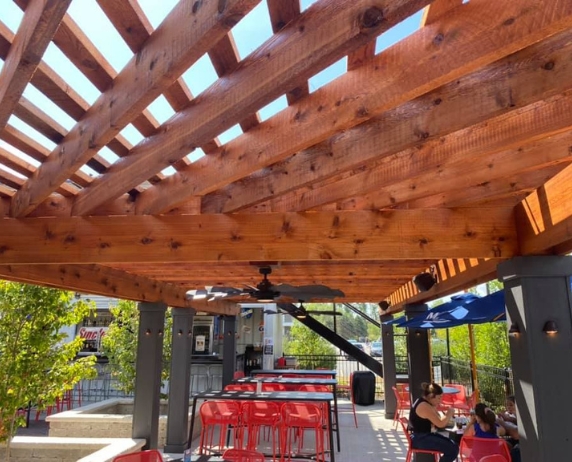 Commercial Exterior Painting in St. Charles, IL & Greater Area
A first impression can last a lifetime, and when customers are looking for a business where they can spend their money, they expect to purchase from someone they can trust and who generally gives them a good feeling. If your commercial building looks run down and worn out, customers are likely to be turned off and less willing to engage. A clean, new paint job on the other hand is much more likely to inspire confidence and comfort, which are feelings that encourage customers to make a purchase.
When you make sure that your exterior coat of paint reaches a certain level of quality, you start to set your business apart. This is especially important if you are in an area where you are surrounded by competitors. You can also stand out by integrating your brand colors into the paint scheme of the building. This can be done with the help of a professional designer and the professionals at Prime Time Painting. In this way, you will stand out both in terms of quality and in terms of originality.
A fresh coat of paint is not just purely cosmetic, it also forms a protective layer that prevents water and insect infiltration into the siding of your walls, which will help you save money in the long term on major repairs or siding replacement projects. The fresh coat of paint will also protect the walls from harsher elements such as frost, UV rays, rain and snow, which can be very detrimental to exposed siding. Overall, this means that your property will last longer, and that you will be able to maintain comfortable working conditions for your employees.
If you are planning to sell your property any time soon, a simple painting project can do wonders for its value, and it can decrease the amount of time the building will be on the market. Property sales are very similar to any other type of sales – a good presentation goes a long way. However, make sure that you do not go for colors that are too bold, because they might scare off some customers. Go with a warm, neutral color scheme for the best results.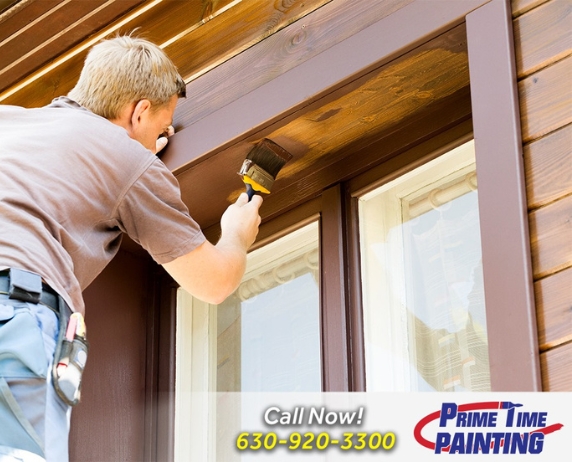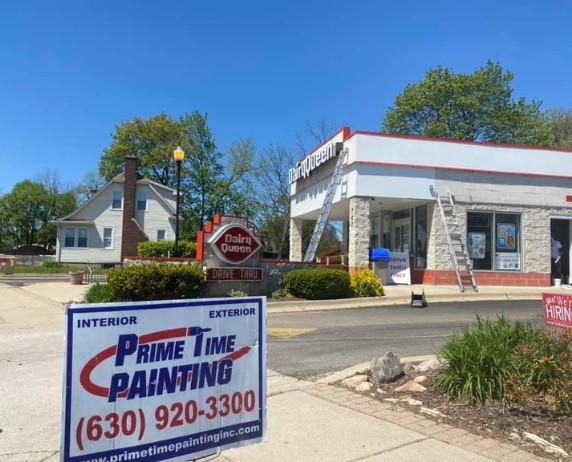 Are You Interested in Exterior Painting for Your Commercial Building?
A quick exterior painting project can be beneficial to your bottom line in the medium to long term. Not only will you save money on major repairs further down the line, you may also improve your revenue by attracting new customers and making a good impression with your current ones. All in all, the ROI for such a project, if done right and at the right time, can be appealing. On top of that, if you plan to sell a commercial property, a repainting project may just be the final touch that gets the buyer to sign the contract. If you'd like to find out more about what the service entails, its costs, and any other details, contact us today. Our professional painting consultants provide free consultations and free written estimates. Schedule your consultation today.