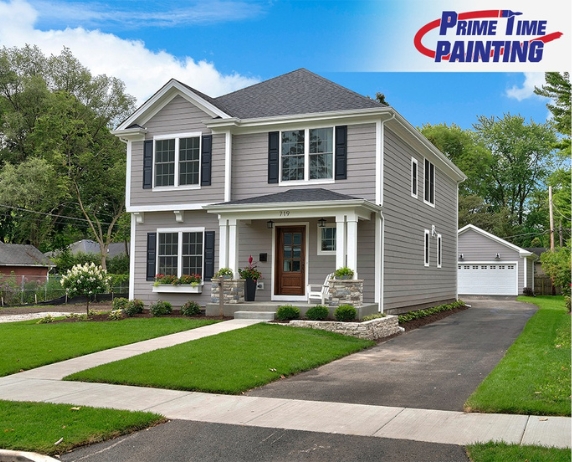 Residential Painter Serving in St Charles, IL & Greater Area
When tackling a home's painting – whether refreshing existing paint or doing a whole new paint job – homeowners need to make sure they utilize the right team. At Prime Time Painting, we don't just offer painting work, but instead we offer residential painting solutions. This translates to a job well done every single time. Have a concern about what color to choose? We can help with that. Have questions about stripping the paint on your home's living room wall? We have the tools for that too. In short, our team has the residential painting professionals you need and deserve.
INTERIOR PAINTING SERVICeS NEAR YOU
House Painting
The house painting jobs performed by Prime Time Painting are all treated with the same philosophy: we perform the very best work no matter the task. We insist on the highest quality painters for our staff, and we expect nothing less than our customer's complete satisfaction. From start to finish, any house painting job we complete has satisfied homeowners.
Wall Painting
We offer wall painting for any room in the home. Whether it's a nursery or a new home office, our crew meets with you before any paintbrush is dipped. We ensure that the job will be done correctly the first time, and so the meeting upfront is crucial. This is the time where you line out what exactly you want the wall to look like, if you want it to have texture, and even if there are parameters with what particular wall you want painted.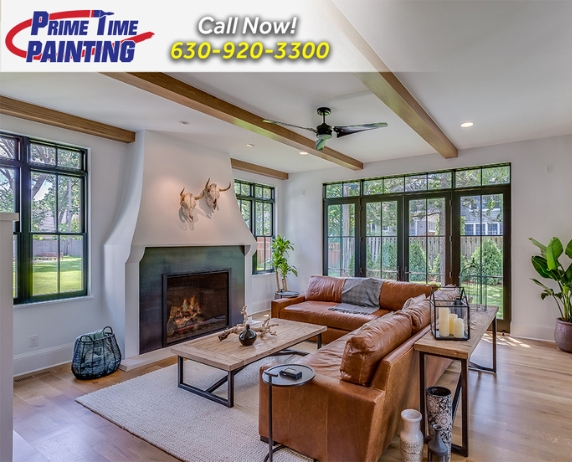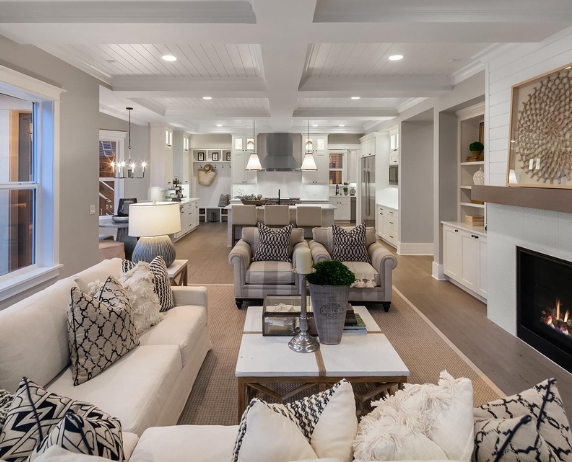 Purchasing paint and the painters to perform the job can seem costly at first. You may even wonder if the painting cost is really worth it. We ensure that it is. With the cost of the job, you get…
Let Us Be Your Solution
Don't let a paint job be the end of a lousy weekend, don't let it lead to a stressful argument, and don't tackle a project that you might have to redo. Have the pros at Prime Time offer you residential painting solutions! Contact us or Call us today 630.560.5377