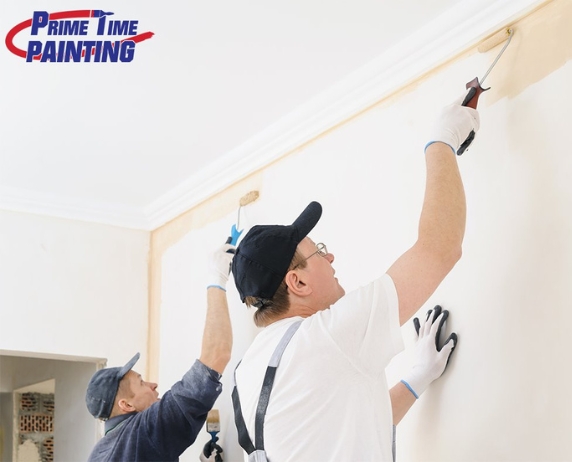 Commercial Office Building and Offices Painting in St. Charles, IL & Greater Area
Depending on your business and industry, you may have to welcome clients into your offices. Needless to say, the work area must be pristine in order to make a good impression and move a deal forward. After all, if your offices look worn down, and the paint has marks or stains on it, the client will think twice about your attention to detail and your ability to deliver on promises to them.
The second benefit revolves around employee productivity. A fresh coat of paint in a lively color changes the atmosphere in the office, and lifts subconscious burdens that can harm productivity. It's no secret that an environment can have a direct effect on people's emotional, cognitive and psychological state.
Picking the Right Color Scheme
When choosing the color scheme for your office space, you have a ton of creative freedom. You can go with a simple white, or light color combination, or you can go with a color scheme that matches your logo. You can use a contrast between lighter and darker shades, or you can be more adventurous and use more unorthodox colors.
Picking the right design will take some consideration though. It's best to consult with one of our painting experts, who has the experience needed when it comes to picking the right colors and finishes for the job. You can also democratize the entire process and involve your office team in the decision. After all, they will have to work in the new office environment as well.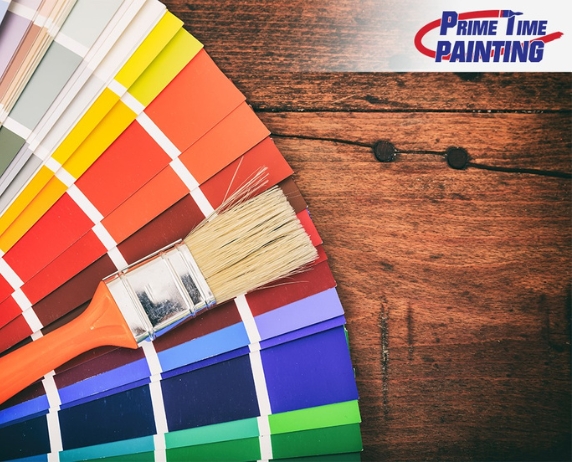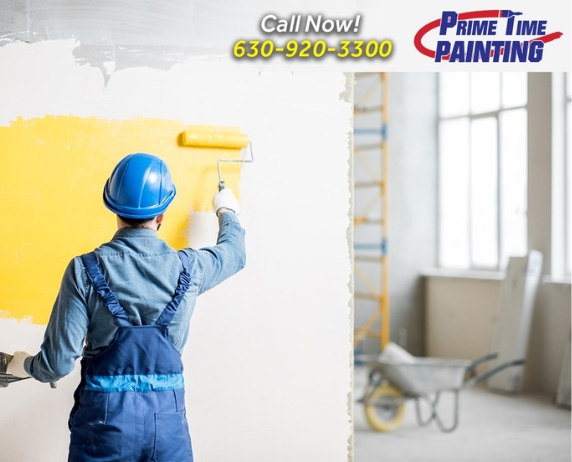 Contact Us Today for All Your Commercial Office Painting Needs
The professionals at Prime Time Painting will help you with everything from design choices to the painting project itself, so that you achieve the perfect finish for your office. If you'd like to know more about our commercial office building painting and commercial office painting services and pricing, contact us today. Our customer service team will be able to answer any questions you may have about the project and anything related to it. Do not let a bad first impression ruin a deal, or lower your company's productivity. Get in touch with us today!