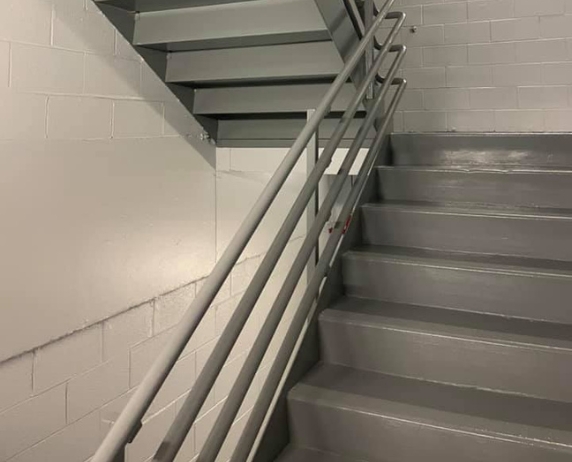 Professional Painting of Stairwells in St. Charles, IL & Greater Area
The painting process starts with the color and varnish selection. Once a color scheme is agreed upon, we will set up the work area around the stairwell, in order to prevent varnish stripper and paint from dripping onto unwanted surfaces. With the work area set up, the varnish stripper is applied in order to remove the current paint/varnish. The wood is then wiped clean and lightly sanded, followed by another cleanup, where all traces of dust are removed from the work environment.
The paint is applied to the desired surfaces, and it is allowed to dry for 12 hours. Following that, we will apply a clear coat of varnish, and let it dry for another 12 hours. The surfaces are then masked and plastic is applied, followed finally by the sanding, priming and painting of any stringers, risers or balusters. And with that, your stairwell is repainted, and your home or office has a fresh new look.
Choosing the Right Colors for Painting Your Stairwell
Each painting project is different, but there are a few design guidelines that we recommend almost universally. If you just want to achieve that "new" look for your stairs, and you do not have a particular color scheme in mind, it's best to go with a shade that is either the same as your current paint, or with something that is a bit darker. This is because lighter shades require more work to achieve, which prolongs the project.
It is also a good idea to match the new color to the color of your flooring. This is a general principle that creates a sense of unity in design. However, the stringers, risers and balusters are much more customizable. It is common for older homes to have a uniform color across the entire stairwell, so there is plenty of room to get creative in those situations. There are many options here, from contrasting light and dark shades, to a satin or gloss finish.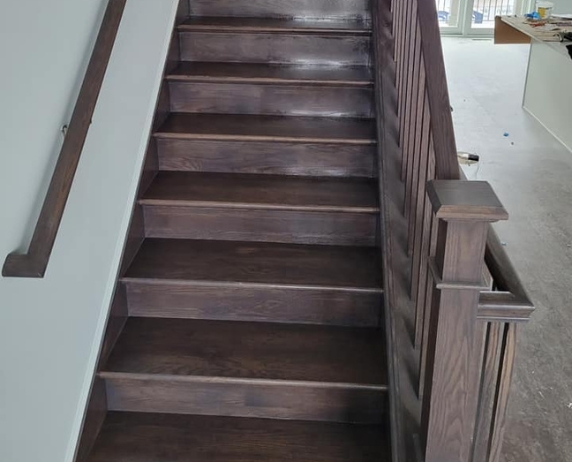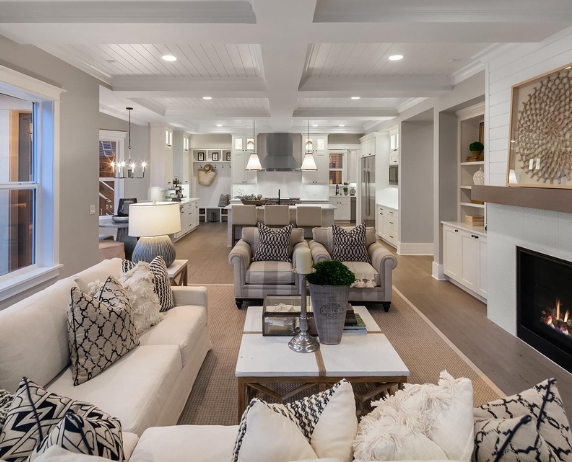 We specialize in painting both existing and new stairwells, implementing everything from standard designs to custom solutions. We are also available for work in newly developed properties, where it is generally a good idea to work with a specialized painter, rather than a general contractor. In this way, your range of options is expanded, and the quality of the work is much higher.
We will help you with design choices by advising you on materials, finishes and the options available at your disposal. If you'd like to find out more, contact us today. Our services are available to both commercial and residential clients. We are also able to help you with any other questions you may have about the painting project. Get in touch today, and receive a quote for your stairwell painting project.